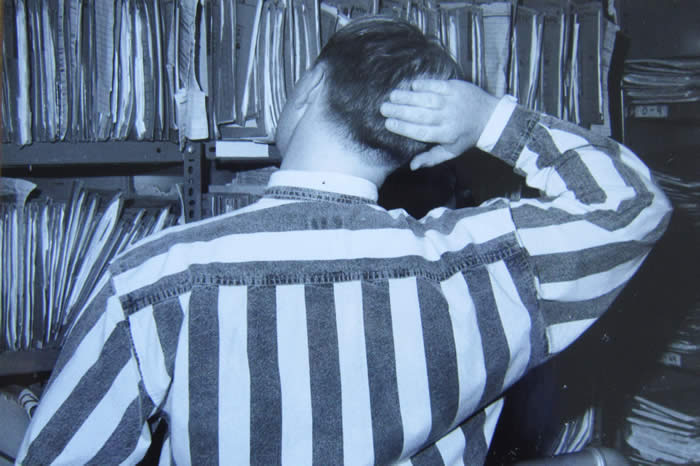 NHS Staff
Transferring records to LHSA - what you need to know
What are records?
When we talk about 'records', we mean information that has been created, received and maintained as evidence by an organisation or individual as part of their normal course of business. Most people think of reams of paper files when they think of an archive, and while most of the records we hold do fall into that category, it's the content, rather than the form that we're interested in! For example, we also hold x-rays, photographs, and digital media files because these all hold information that reflects the work NHS Lothian do.
So, what sort of records does LHSA collect?
LHSA holds the historically important records of NHS Lothian hospitals and their predecessor bodies. We don't keep everything, though, just those items that are worthy of permanent preservation. For an idea of what we hold, take a look at our recent acquisitions, or have a look through the catalogues.
What makes a record worthy of permanent preservation?
Some items are worthy of permanent preservation because they reflect the core functions and activities of NHS Lothian – that is, the management of institutions, staff and patients. These records are the corporate memory of NHS Lothian, and will provide invaluable evidence for historical research in years to come.  
Are you like a medical library?
No. A library contains secondary sources, whereas an archive is made up of the original information or evidence. You can often find the same item in many different libraries, whereas archives are comprised of unique items, specific to a particular subject, locale or topic.
Why can't these records just be stored offsite?
LHSA doesn't take in items that are still in use – one of the conditions for becoming an 'archival record' is that the item has reached the end of its life in the workplace. Where items have been deemed worthy of permanent preservation, we're committed to making sure that they are well-looked-after for years to come. Some records might need rehousing in particular archival-quality materials, and all records require strict environmental and security conditions to be met.
We're not just a storeroom, though - we ensure that access to records (by researchers, academics, and medical practitioners, for example) is managed appropriately and in line with the legislation and guidance governing access to sensitive personal data. By describing and cataloguing records, we're able to maintain physical and intellectual control of them (we know what we hold, and where it is), and we work to promote an understanding of the history of healthcare in the Lothian area.
LHSA has also been awarded Accredited Archive status. This means that we are committed to developing and improving our services, and we're recognised within the archive sector as an example of best practice.
When should we get in touch with LHSA about transferring items?
We're currently working with NHS Lothian to identify types of records that should be sent to us and to make more formal guidance available in the form of retention schedules. In the meantime, please get in touch with the LHSA Archivist if you feel that you have records for the archive that are no longer going to be used in the workplace.
Part of the forthcoming records management plan will deal with 'born digital' files – that is, records that have only ever existed in digital format – and although we're not looking to take these in at the moment they will be wanted in the future, so please don't delete them!
If you're not sure whether the records you have are of interest to us, get in touch! We're happy to give advice on what we are and are not looking to take in.
We've transferred items to LHSA in the past. We'd like to use them in an exhibition/event about our history. Can we have them back?
When something is transferred to LHSA it changes status. This means that, in order to ensure it can continue to be made available for future generations, specialist storage and environmental conditions are required. 
Although any records transferred to LHSA remain the property of NHS Lothian, we can't 'lend out' archival items for use in displays in hospitals, for example, as the conditions the records require are difficult to meet outside of an archive without specialist knowledge and equipment. Where possible, we can arrange for exhibition quality, high-resolution digital images to be made instead, and we're happy to explore options for invigilated displays and one-day events where we can.