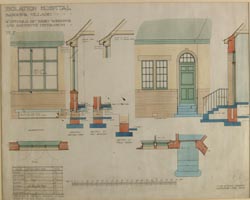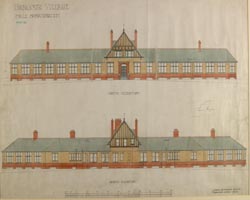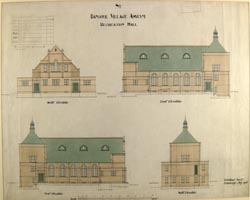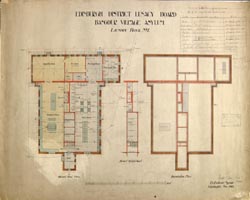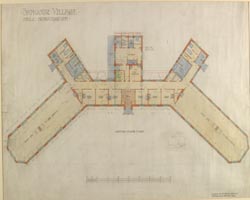 Archivists
Welcome to LHSA
Lothian Health Services Archive holds the historically important local records of NHS hospitals and other health-related material. We collect, preserve and catalogue these records and promote them to increase understanding of the history of health and for the benefit of all.
The majority of our collections are made up of paper-based administrative, managerial and clinical records, however, we also collect private papers, photographs and objects relating to the history of healthcare.
LHSA collections
We hold a variety of different types of collections which have come from different hospitals, organisations and individuals.
LHSA catalogues
Our fully catalogued collections are catalogued to ISAD(G) standard, but at present only top level finding aids are available to search on this website, or via the Archives Hub. The item-level catalogues are available online in the form of Word pdfs, which are individually searchable, but not as a whole.
We are working on plans to convert our item-level catalogues into XML-EAD format to allow online-searching, possibly via a small project pilot initially.
The remainder of our collections are partially catalogued or uncatalogued, or a mixture of the two, summary information is available via our Search Our Collections pages. Item-level descriptions of some case note collections can be accessed through our finding aid, Medical Records Revived.
Access to LHSA records
LHSA holds a large amount of material which is confidential, for example, patient records, hospital staff records, records of medical and nursing students.  LHSA ensures the security of confidential records and manages access to them in accordance with the following pieces of legislation:
Scottish Government Records Management: NHS Code of Practice (Scotland)
Freedom of Information (Scotland) Act 2002
More information about restrictions on access
Collection policy
LHSA primarily collects records of long term legal, administrative, epidemiological and historical value produced by the NHS within the Lothian area, including those of predecessor bodies. In addition, non-NHS institutional records and personal papers related to the local history of health care and the history of Scottish medicine are also collected.
Links
If your archive holds similar or related material, please let us know so that we can set up links from our website and point users in your direction.
Talks and Tours
LHSA staff  can give tours of the Archive and the CRC to interested parties. We are also available to give talks about LHSA, our records, and the work we do.  Please contact us for more information.
If you think there is anything we could add to this section of the website, please contact us.