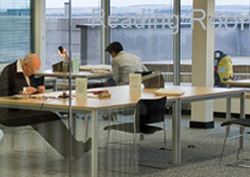 Privacy notice: Written and telephone contact, or visiting the reading room
The personal information you provide (for example, your email address) will be used by LHSA as a point of contact for your query in order that we can reply to you. A Freedom of Information request, for example, will only be valid if a contact email or postal address is provided. We will not share your data with third parties without your explicit consent, nor will we transfer data outside the European Economic Area.
If you contact us with a query (such as a family history enquiry), we are using information about you because it is necessary for us to fulfil our service to you. Please note that email messages that you send to us and those that we send to you are not guaranteed to be secure, since email messages can be intercepted. If you phone us, we will not retain your caller line identification or record any details about you without consent.
When you contact us with an enquiry about the records we hold or our function as an archive, we will hold the personal data you provided through your query and our responses for no longer than six years, allowing us to follow up on any issues or further questions that may result in the reasonable future. After six years, we destroy this information confidentially. Depending on the nature of your query, the information you provide may include special category data (mostly information about medical treatment) about yourself (in the case of subject access requests) or named third parties (in the case of other enquiries about more recent records).
If you have been granted permission by NHS Lothian to use sensitive records as a legitimate academic researcher, we will retain the documentation we hold around this for six years following the completion of your project.
If you arrange to see an item in the reading room, we will record your name on a slip which is put together with the material until it is returned to the store. No other detail about you will be recorded on the slip. In accordance with CRC policy, the slip will be kept for ten years (in order to keep an effective audit trail of items removed temporarily from our stores), after which it will be destroyed securely.