Online Exhibitions/Resources
The Leith Roll of Honour
The Leith Roll of Honour, created by a resolution of the Leith Town Council in 1920, lists the 2206 officers and men who were killed in the Great War of 1914-1918, as well as the 350 who earned special honours. The first volume contains details on the background to the War and a summary of its events, including the part played by the town and people of Leith. The list of deceased gives name, age, address, army division and number, and cause and date of death.
The first volume of the Roll also provides the background to its inclusion as part of a war memorial at Leith Hospital. It had been decided to erect a new wing at the hospital as a memorial to the people of Leith who lost their lives serving in World War One. Contributions were made by people from all walks of life and the wing was officially opened on 29th January 1927. A managers' minute of 12th May 1927 tells us that a design for the case in which to display the Leith Roll of Honour was unanimously approved. The new wing and its contents, including the Roll of Honour, were formally handed to the managers of the hospital on 15th December 1927 by ex - Provost Lindsay on behalf of the War Memorial Committee.
Leith hospital became part of the NHS in 1948, and its records were later transferred to LHSA after the hospital closed.  The Roll of Honour is permanently preserved in appropriate archival and environmental conditions.
The five volumes of the roll are available to view online, the first is here (click on link), and the others can be accessed by clicking the links in blue, above right.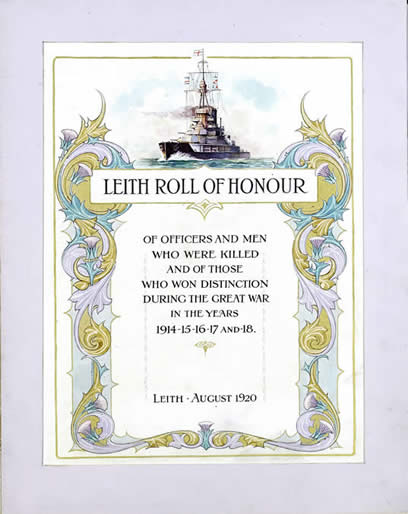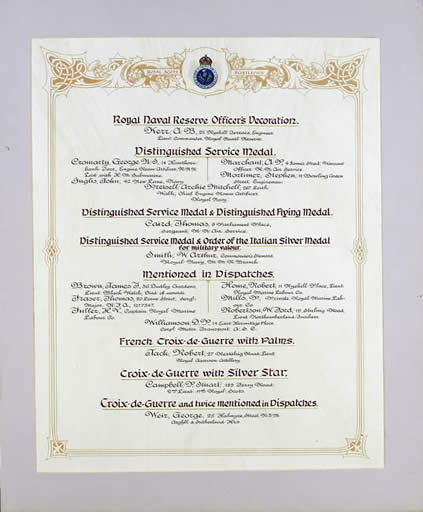 For more information about the Leith Roll of Honour, please contact us.