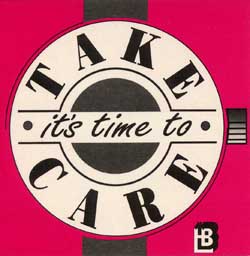 Privacy notice: Personal data collected on our websites
Personal data collected on our websites
Our website is designed by the Learning Technology Section (LTS), University of Edinburgh. Depending on your browser settings, websites may be allowed to create and store small files to help with the functionality of the site. These files are called cookies. Please see this page for more information on cookies collected by LTS websites and the LTS Privacy Policy.
Our website uses Google Analytics cookies. However, we do not collect, store or process identifiable personal data (such as names or IP addresses) from Google Analytics, and do not allow statistics collected by Google Analytics cookies to be shared. We also use Google Analytics in this way to monitor the following sites that we manage or which host LHSA data: http://lhsa.blogspot.co.uk/; http://hiv-aids-resources.is.ed.ac.uk/; http://www.clinicalnotes.ac.uk/; https://collections.ed.ac.uk/lhsacasenotes.
For further details on the cookies set by Google Analytics, please see the Google Code website.
LHSA data is also present on the Centre for Research Collections archive catalogue. To learn more about privacy relating to the catalogue, click here.
No user-specific data is collected, used or stored by our website search facilities, and we never seek to associate IP addresses with individuals. You may opt-out of google Analytics tracking by installing the Google Analytics Opt-out Browser Add-on.
Social Media
Our blog is hosted on a third-party service called Blogger, run by Google. We use Google Analytics to monitor the number of visitors to the blog. For more information on Google's privacy policy, see: https://policies.google.com/privacy/update?hl=en
We also host organisational accounts on Facebook and Twitter, which may set cookies in your browser to track your activity online. To understand how this is done, please read the Twitter Privacy Policy and the Facebook Privacy Policy.
Enquiries featuring sensitive information (such as special category data) sent through social media channels will be recorded on our secure electronic systems and deleted as soon as another more secure point of contact is established. Once recorded in our systems, data from social media enquiries will be subject to our standard retention period of six years. We do not recommended that sensitive information be communicated using social media channels.
Please contact us in the first instance if you have any concerns regarding your privacy in relation to the online platforms that we manage:
Lothian Health Services Archive
Centre for Research Collections,
Edinburgh University Library
George Square,
Edinburgh, EH8 9LJ
Tel: 0131 650 3392
Email: lhsa@ed.ac.uk