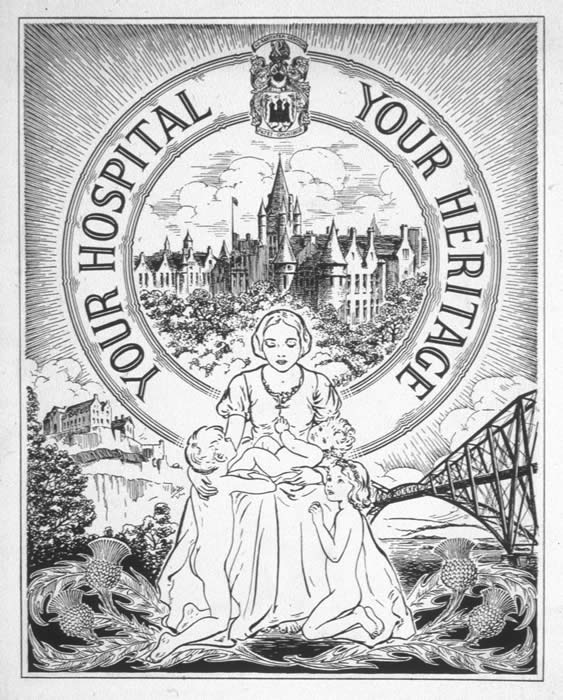 Projects
Wellcome Trust Research Resources projects
Wellcome Trust funding has enabled LHSA to preserve and catalogue a selection of our twentieth century folder-based case notes, and supported a cataloguing and conservation project for our UNESCO-awarded HIV/AIDS collections.
Find out more about these projects here.
These collections are eligible for Wellcome Trust Research Bursaries. For more information on this scheme, please see the Wellcome Trust Research Bursaries page.
Volunteer projects
Royal Edinburgh Hospital case book indexing
A project to create a searchable database of Royal Edinburgh Hospital patient cases.
In collaboration with Royal National Institute of Blind People (Scotland), this project explored what life was like for blind and partially-sighted people in Scotland during the Edwardian period.
NHS Lothian projects
A project collecting oral history testimonies of nurses and creating an art installation combining new artworks with enameled badges from LHSA's historic artefacts collection.
A permanent installation of new artwork alongside original artefacts on display at the Royal Infirmary of Edinburgh.
Resources

Finding the Right Clinical Case Notes
An online resource improving research access to personal health records in Scotland, 1600-1994.
An online resource of over 360,000 images, movies and sounds from museums, galleries, archives and the media across the whole of Scotland and the UK.
A national gateway providing a single point of access to mainly collection-level descriptions of archives held in UK universities and colleges.